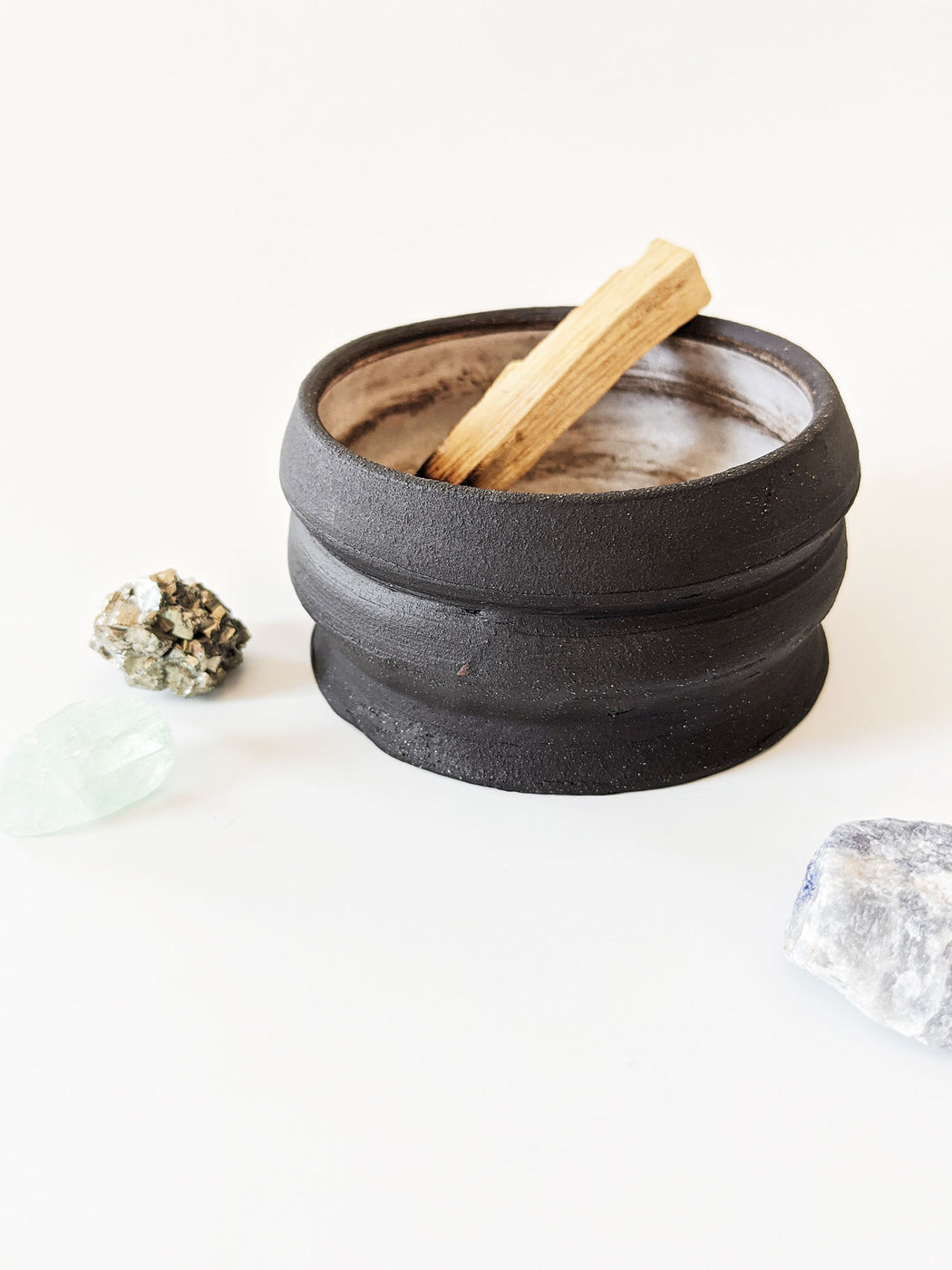 Altar Bowl
Burn some palo santo or some sage for your altar with our little altar bowl. This piece was made with a black clay body with hand formed ridges that makes it really nice to hold.
Roughly 2" tall and about 3.75" in diameter.
We hate to get gushy on you but these babies have been lovingly handcrafted throughout each process, resulting in each piece being one-of-a-kind. If ordering multiples, do keep in mind that sizes may vary by about a half inch.