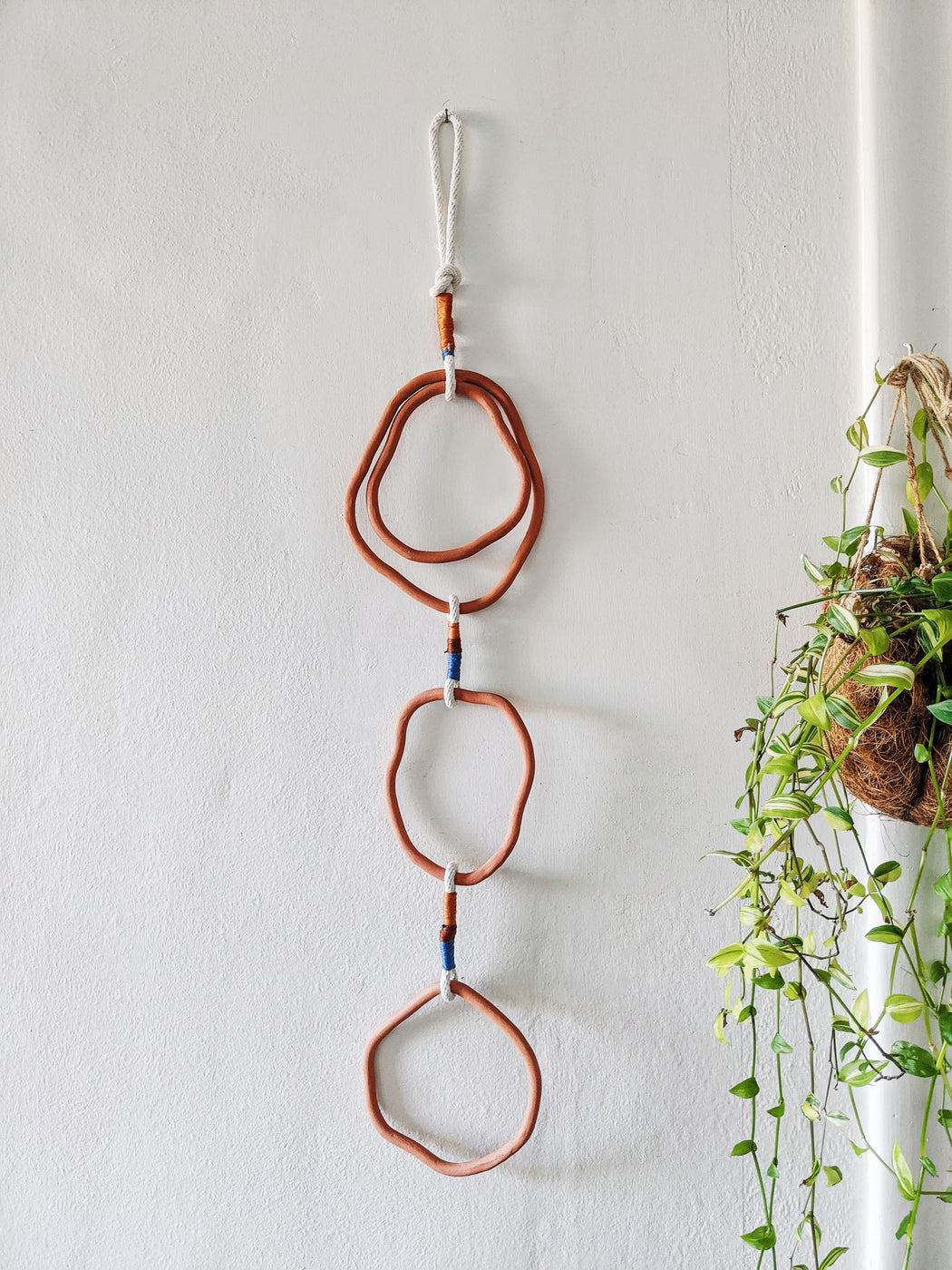 Pools - Wall Hanging
Experiments are wonderful things and this wall hanging was a labor of love of experimentation. Thread-wrapped recycled cotton rope joins red clay loops. All thread-wrapping was done by hand, as is evident in the piece. The clay was left unglazed to really let the reddish orange hues of the clay body come through unhindered.
Roughly 38" long, and 8" wide at the largest loop. The hang loop is semi-adjustable if you'd like the hanging to sit a little lower. Simply move the knot and pull to tighten it back up again.
We hate to get gushy on you but these babies have been lovingly handcrafted throughout each process, resulting in each piece being one-of-a-kind. If ordering multiples, do keep in mind that sizes may vary by about a half inch.