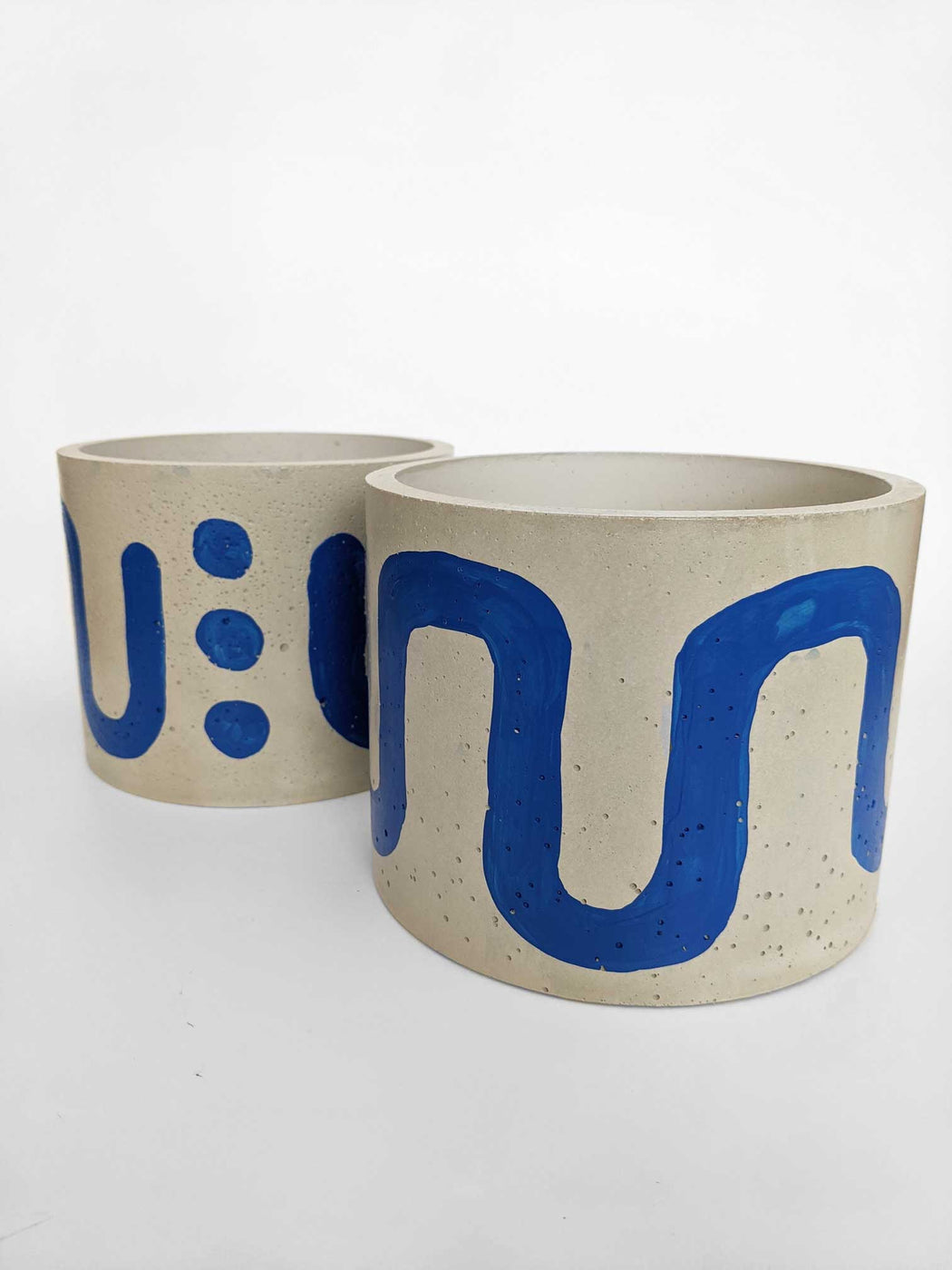 Large Planters - River
"Semento", Tagalog for cement. These pieces are made with just as much love and care as our ceramic pieces–each piece is individually hand-poured and hand-painted, sealed–and unabashedly imperfect. If you're looking for production line quality, these are likely not for you but we can guarantee that each piece is unique and full of character.
These planters are sealed both inside and outside to limit leeching and protect from the elements, however due to the nature of concrete you should expect a nice patina to develop over time. Each one measures about 4.5"h x 6"w with a single well-sized drainage hole in the bottom.
Want to learn more about concrete planters? Check out our FAQs.