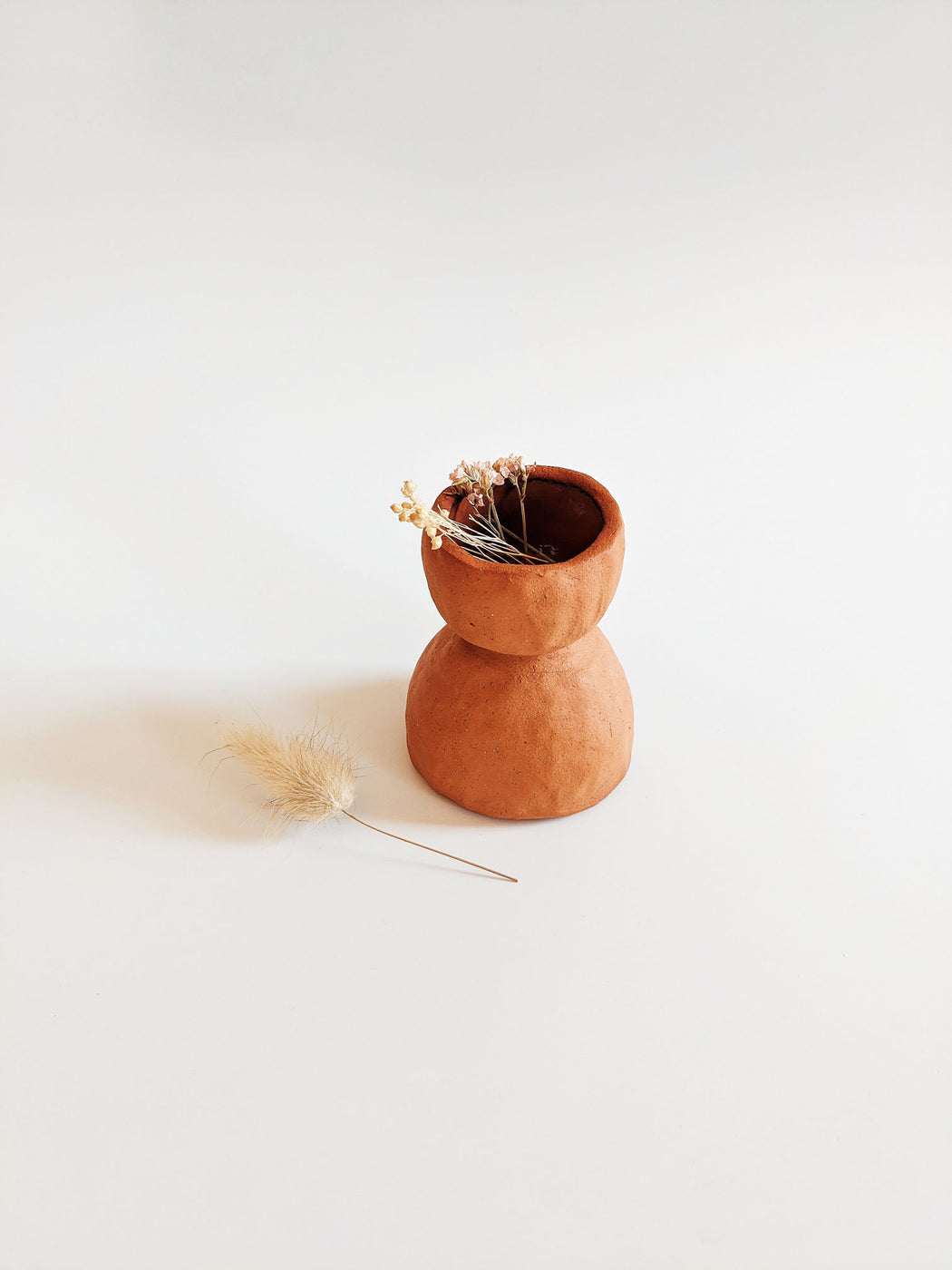 Tiny Sculpture
This tiny sculpture was handbuilt using one of our favorite clays. It's got a reddish orange hue to it that would look great on any shelf.
Roughly 3.5" tall and 2.5" wide at the base.
We hate to get gushy on you but these babies have been lovingly handcrafted throughout each process, resulting in each piece being one-of-a-kind. If ordering multiples, do keep in mind that sizes may vary by about a half inch.