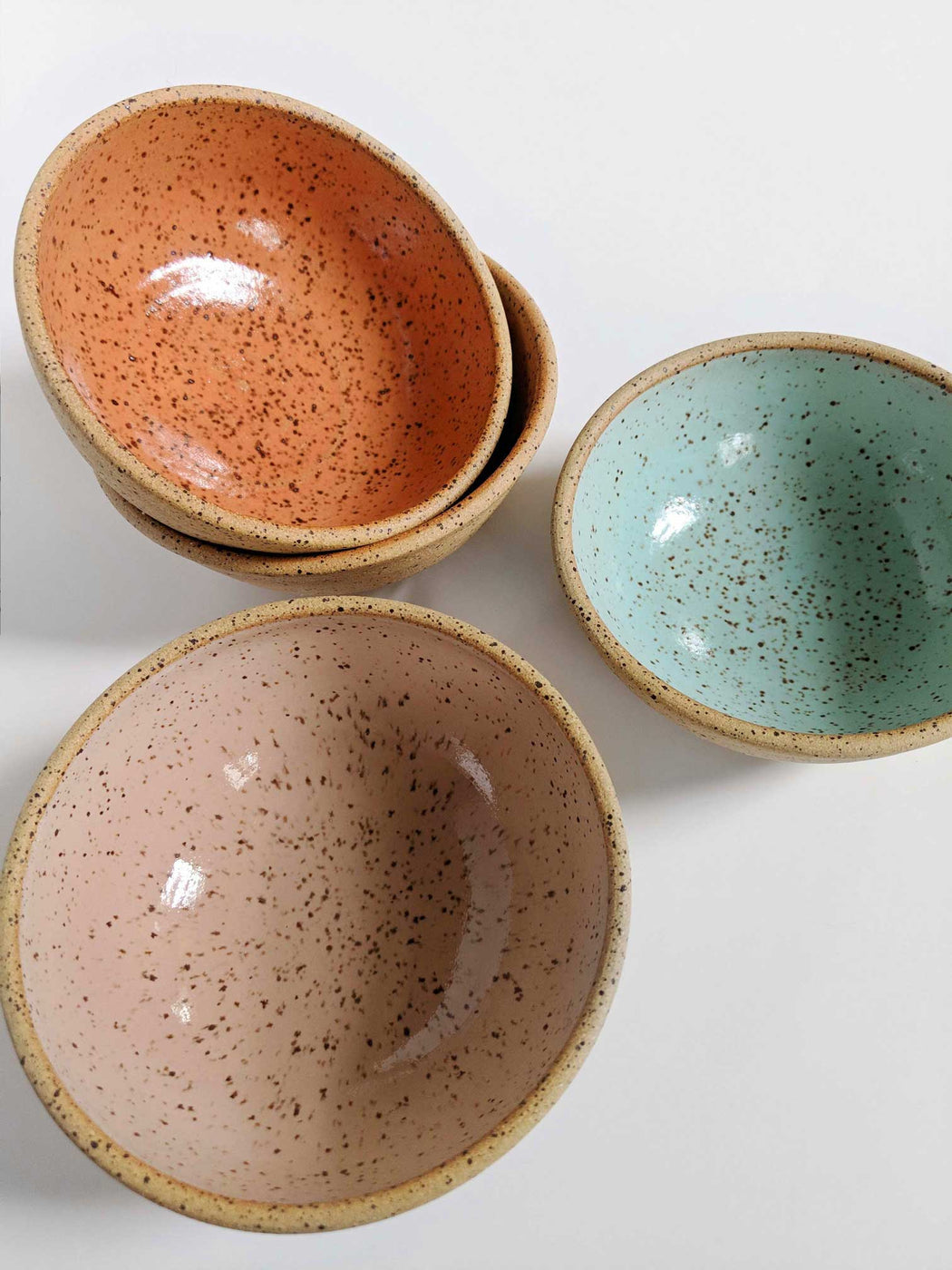 Little Bowl
Great for that hummus you just whipped up (or spooned out). Dip to your heart's content! Also the perfect size for all those tiny little stacking rings you've accumulated or any other small objects that you would definitely lose otherwise.
Roughly 4.5" in diameter. Last Photo shows Solo bowl with Little Bowl.
We hate to get gushy on you but these babies have been lovingly handcrafted throughout each process, resulting in each piece being one-of-a-kind. If ordering multiples, do keep in mind that sizes may vary by about a half inch.